What's new?
Some great new books!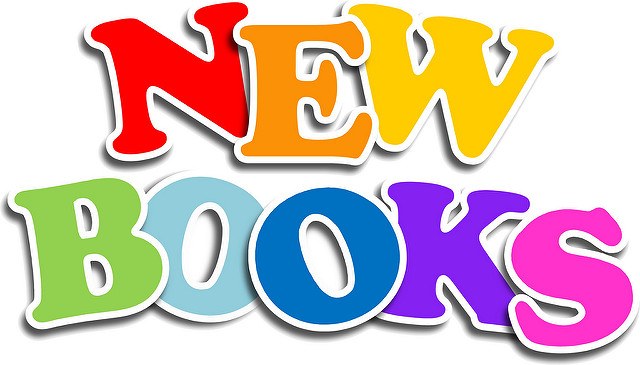 November 30, 2019
"A Book Of Bones" by John Connolly
"Quichotte" by Salman Rushdie
"Smoke Screen" by Iris Johansen
"Cut and Run" by Fern Michaels
"19th Christmas" by James Patterson
"What Happens In Paradise" by Elin Hilderbrand
"Inside Out" by Demi Moore
"Call Sign Chaos" by Jim Mattis
"Justice On Trial" by Mollie Hemingway and Carrie Severino
December 7, 2019
"Noel Street" by Richard Paul Evans
"Child's Play" by Danielle Steel (large print)
"The Accomplice" by Joseph Kanon
"Final Option" by Clive Cussler (large print)
"Blue Moon" by Lee Child
"The Deserter" by Nelson DeMille
"A Dog's Promise" by W. Bruce Cameron
"The Oracle" by Jonathan Cahn
December 14, 2019
"The Institute" by Stephen King
"The Guardians" by John Grisham
"Killer Instinct" by James Patterson
"Girl In the Rearview Mirror" by Kelsey Rae Dimberg
" A True Christmas" by Valerie VanLiere
"War Valley" by Lancaster Hill (large print)
"Apache Springs" by Frank Leslie (large print)
"I Really Needed This Today" by Hoda Kotb
"With All Due Respect" by Nikki R. Haley
December 21, 2019
"Twisted Twenty-Six" by Janet Evanovich
"The Family Lawyer" by James Patterson
"The Dutch House" by Ann Patchett
"The World That We Knew" by Alice Hoffman
"Another Kingdom" by Andrew Klavan
"Triggered" by Donald Trump, Jr.
"Over the Top" by Jonathan Van Ness
"Long Way Home" by Cameron Douglas
"Me" by Elton John
"Howard Stern Comes Again" by Howard Stern